---
My Beautiful Landfill
---
This beautiful and ethereal installation has a permanent home in Molten Store, 49 James Street, New Farm. 24 hour viewing.
Exhibited
Gallery 1, BLINDSIDE Gallery, Melbourne.
"Lighten Up!" is presented as part of the 2013 Melbourne Fringe Festival.
Materials: Various moulded and Laser cut clear and White Plastics, Monofilament, Discarded Furniture, Lead Crystals, Powder coated Metal objects, Crab Pot, Metallic Discs, Sequins, Mirrored Vinyl, 2 Pac Tree off-cuts
Dimensions: Overall Installation
3300 m long x 4500 m wide x 3000m high
WHAT PEOPLE SAID
Dr Laini Burton extract from Exhibition Catalogue
"Like a bowerbird, Susan Lincoln has been building something rather particular. And, as it is with this species, she too aims to seduce with her own bower, displaying a startling collection of things"
Ace Wagstaff on Melbourne RRR
"... all these suspended amazing bits of plastic to treat us" and "like a pseudo museulogical display of a carcase or skeleton of a long dead Android creature - it is pretty amazing"
Emily Gook extract from review of "Lighten UP!" on Upstart
"... took a minimal approach, yet it created a powerful image of light" and "...was utterly refreshing and pure. I could have stood in that restricted white space all day, completely in awe of the hypnotic array of suspended white objects".
---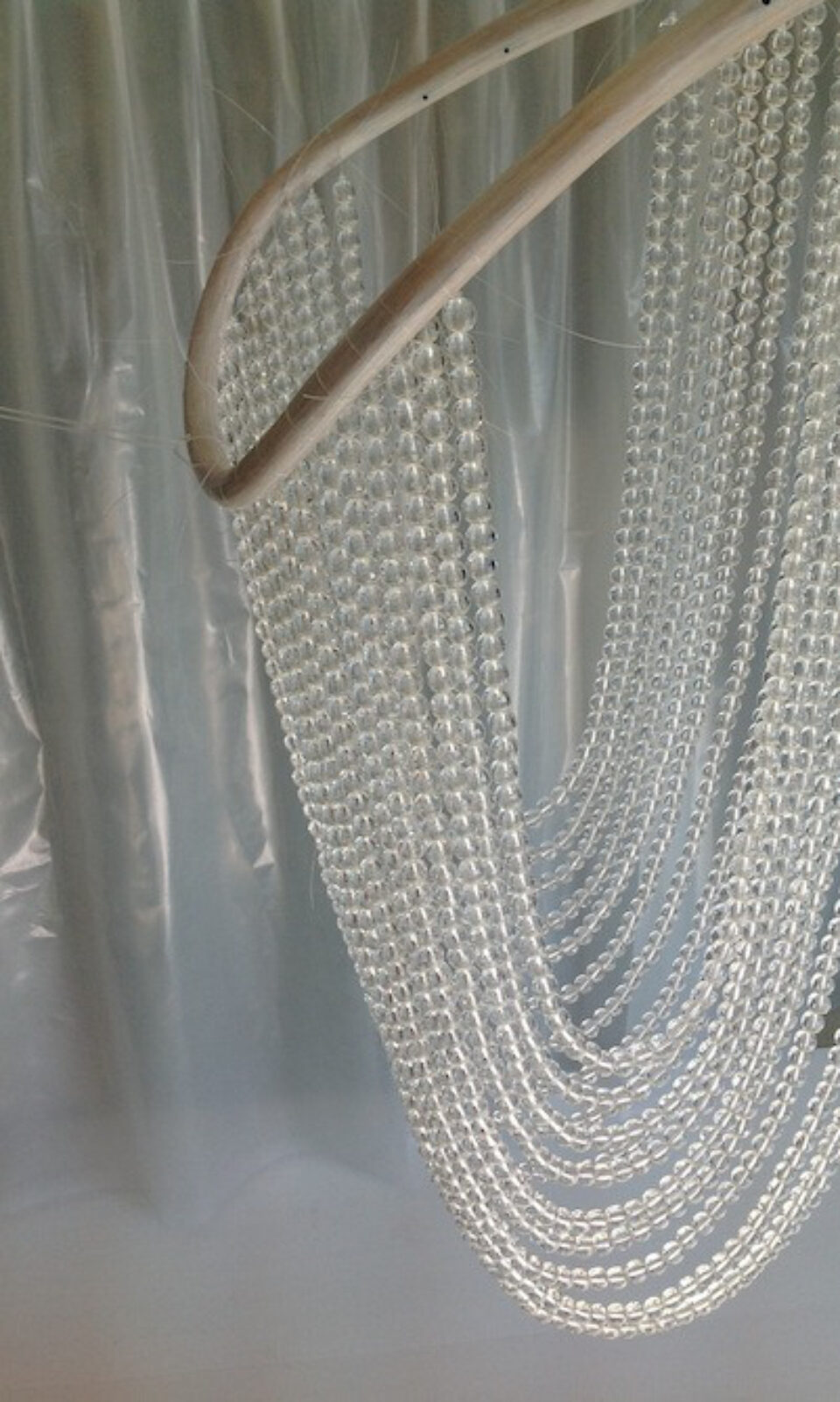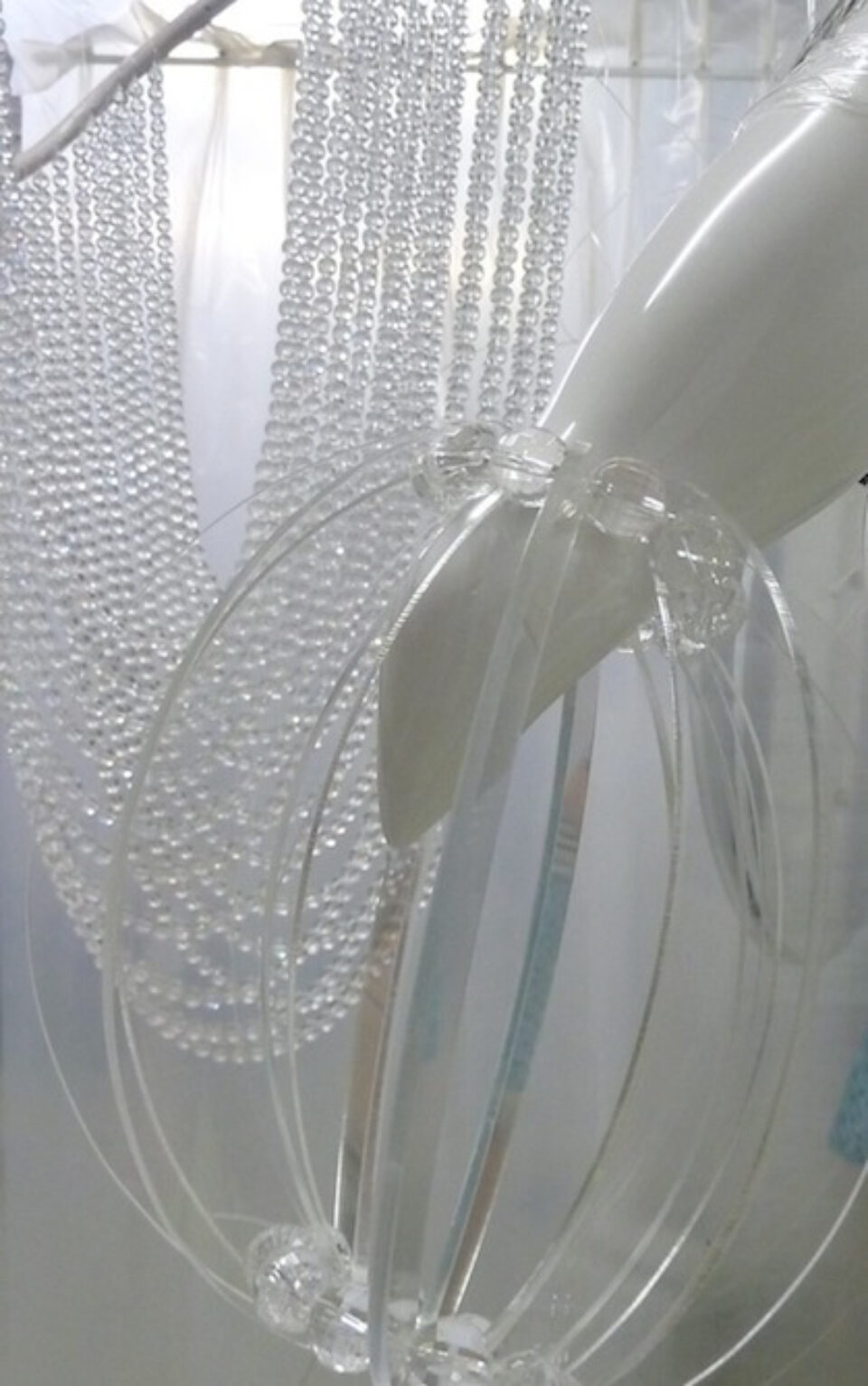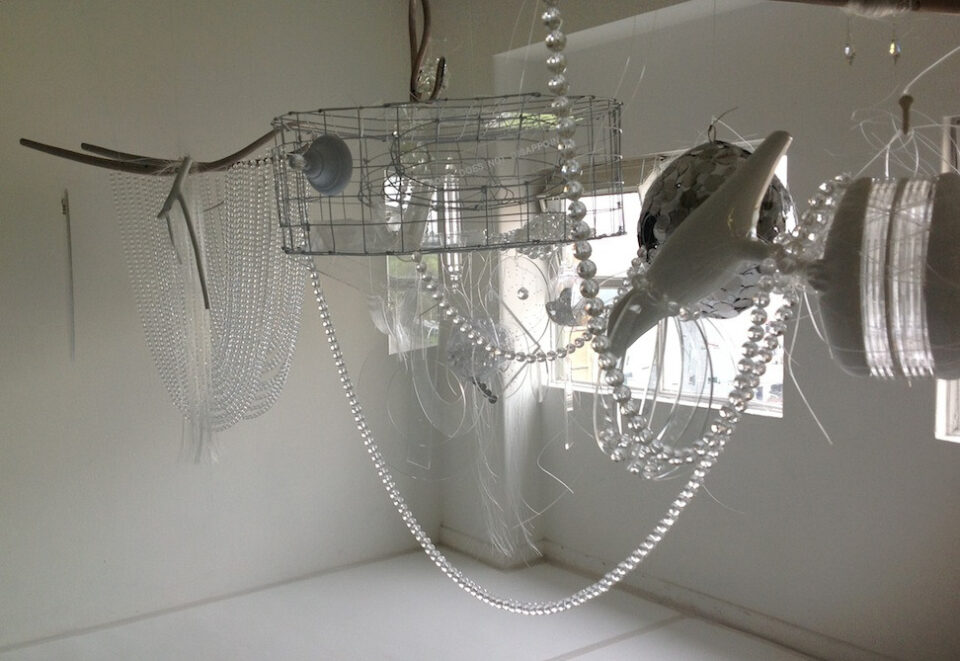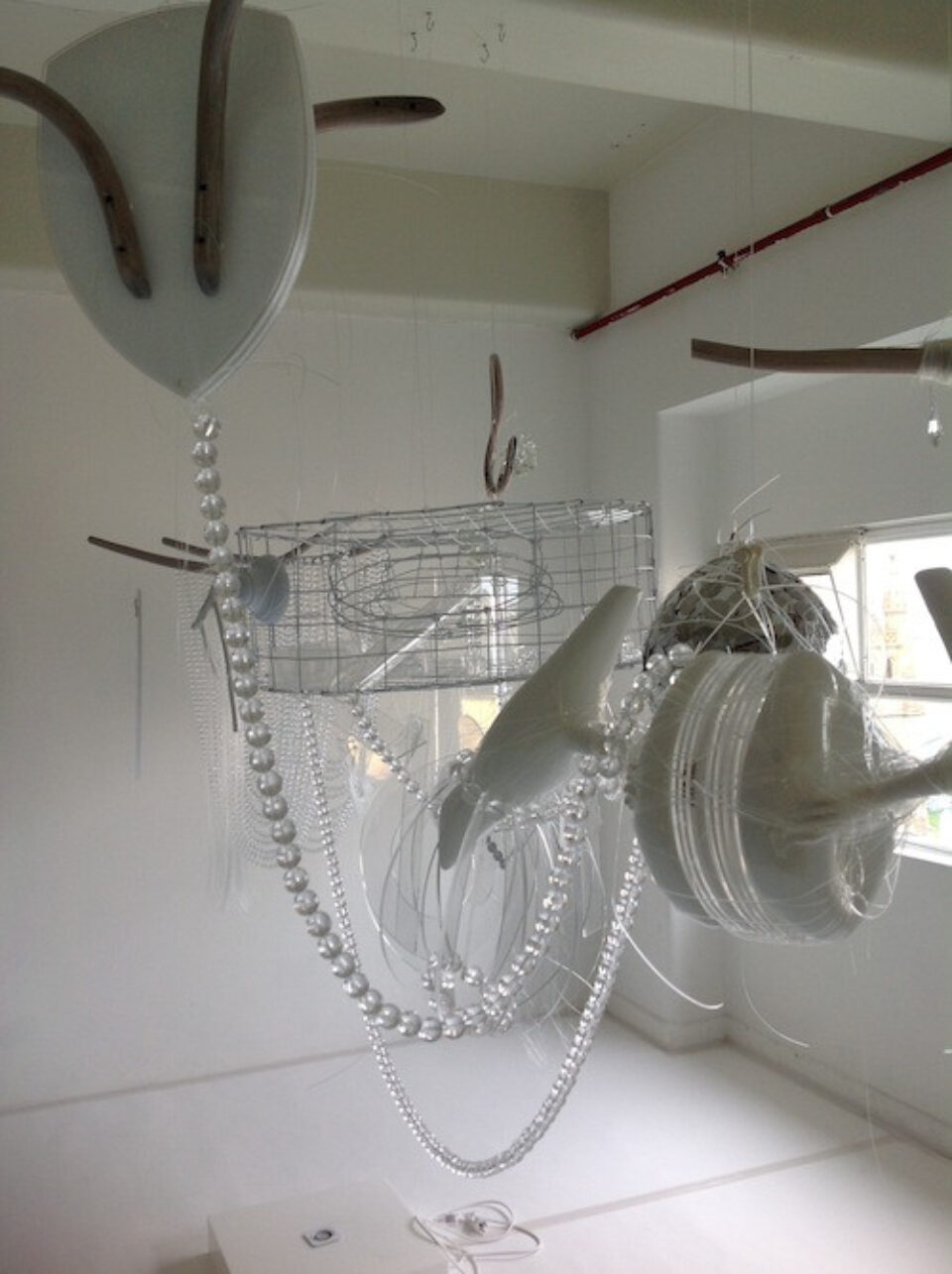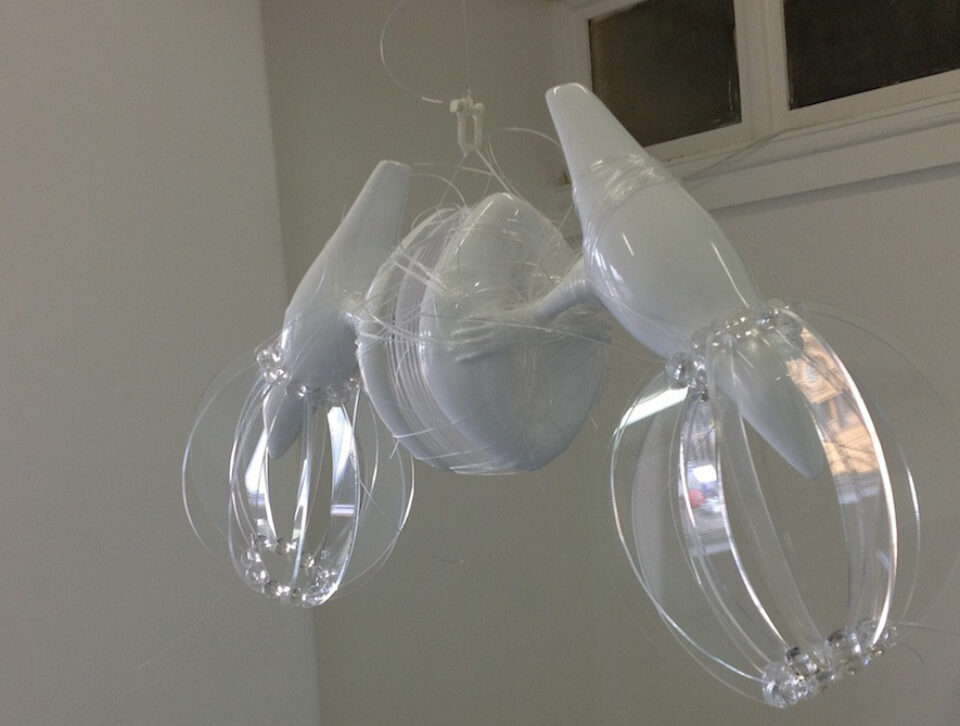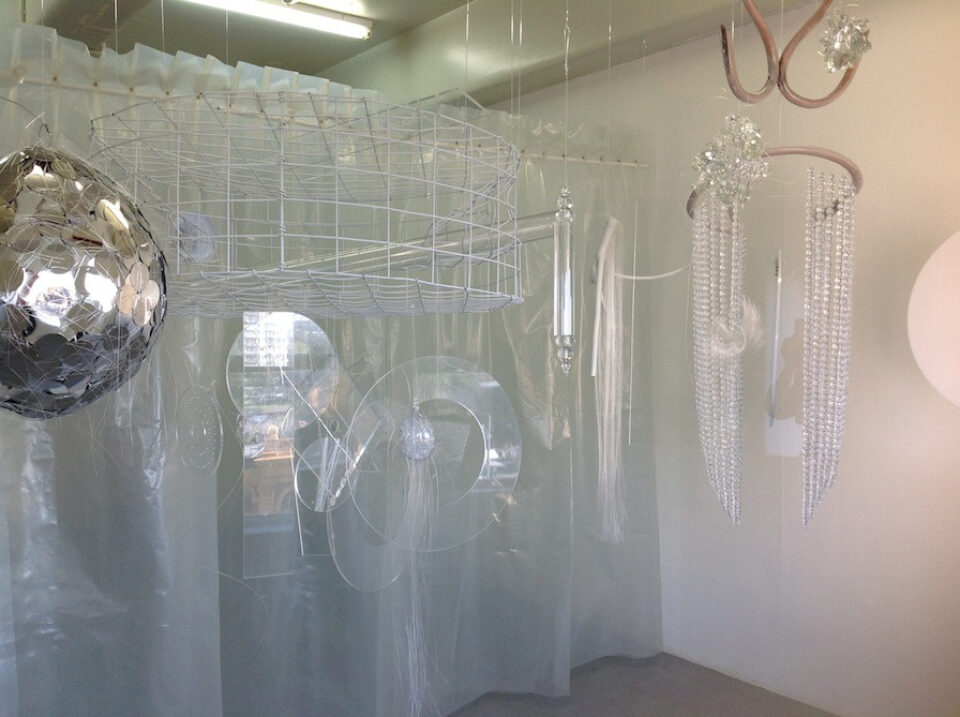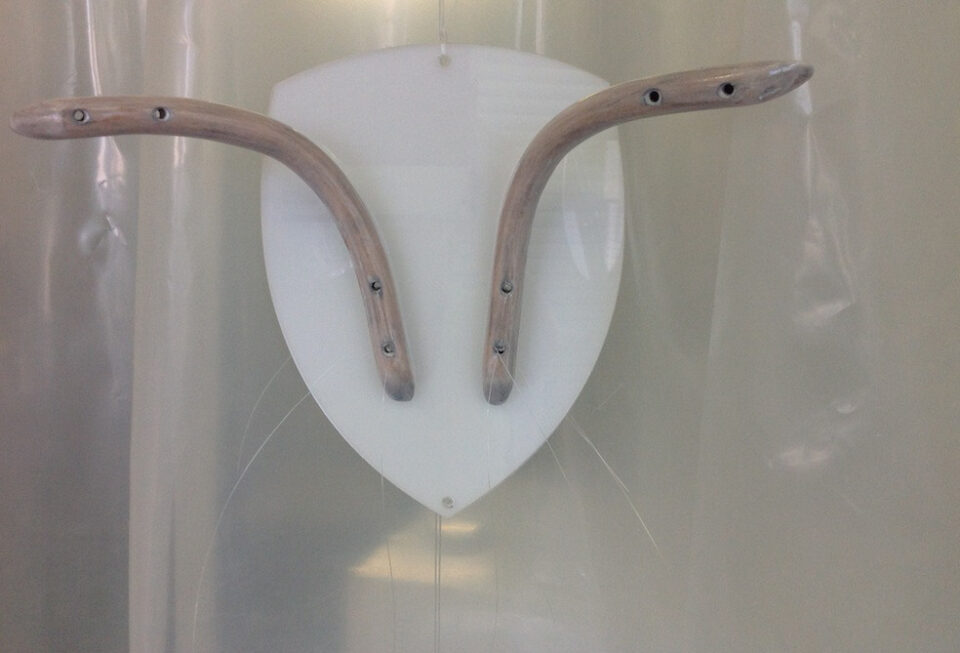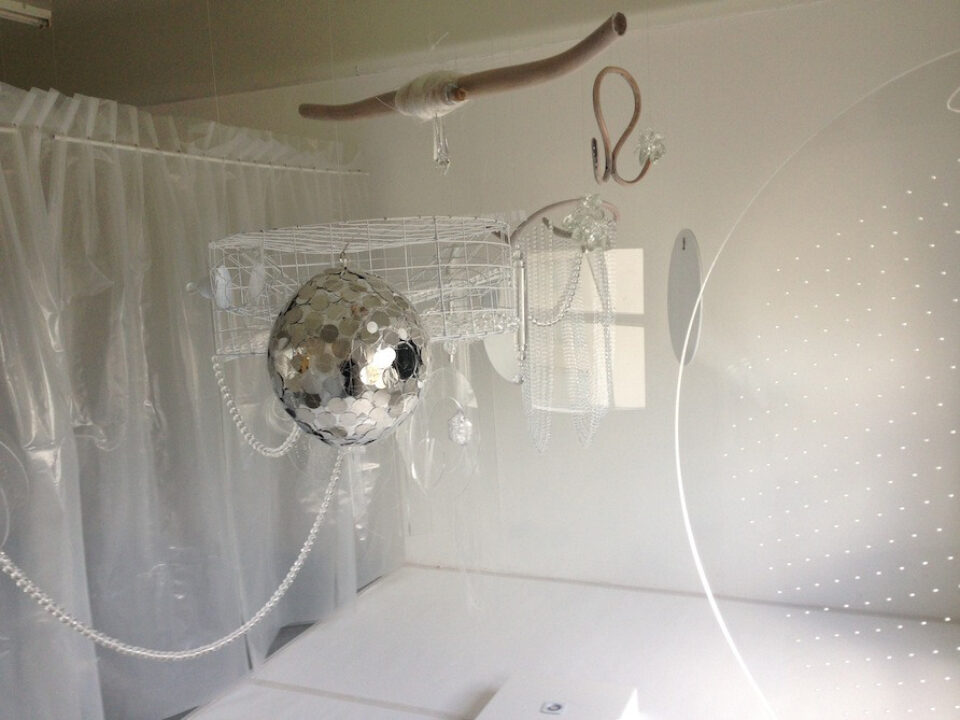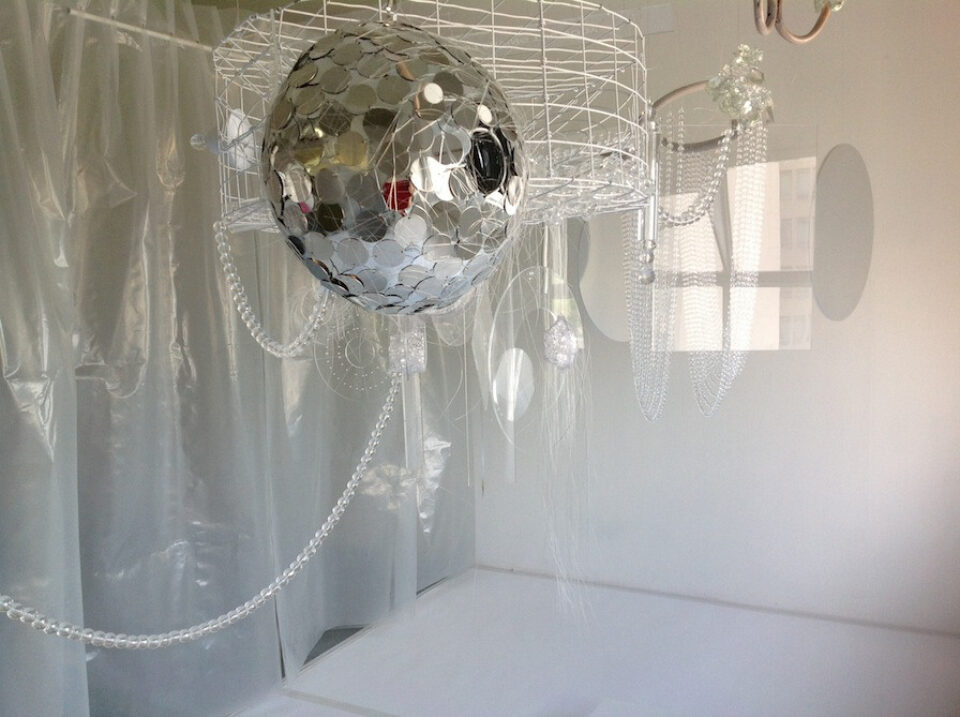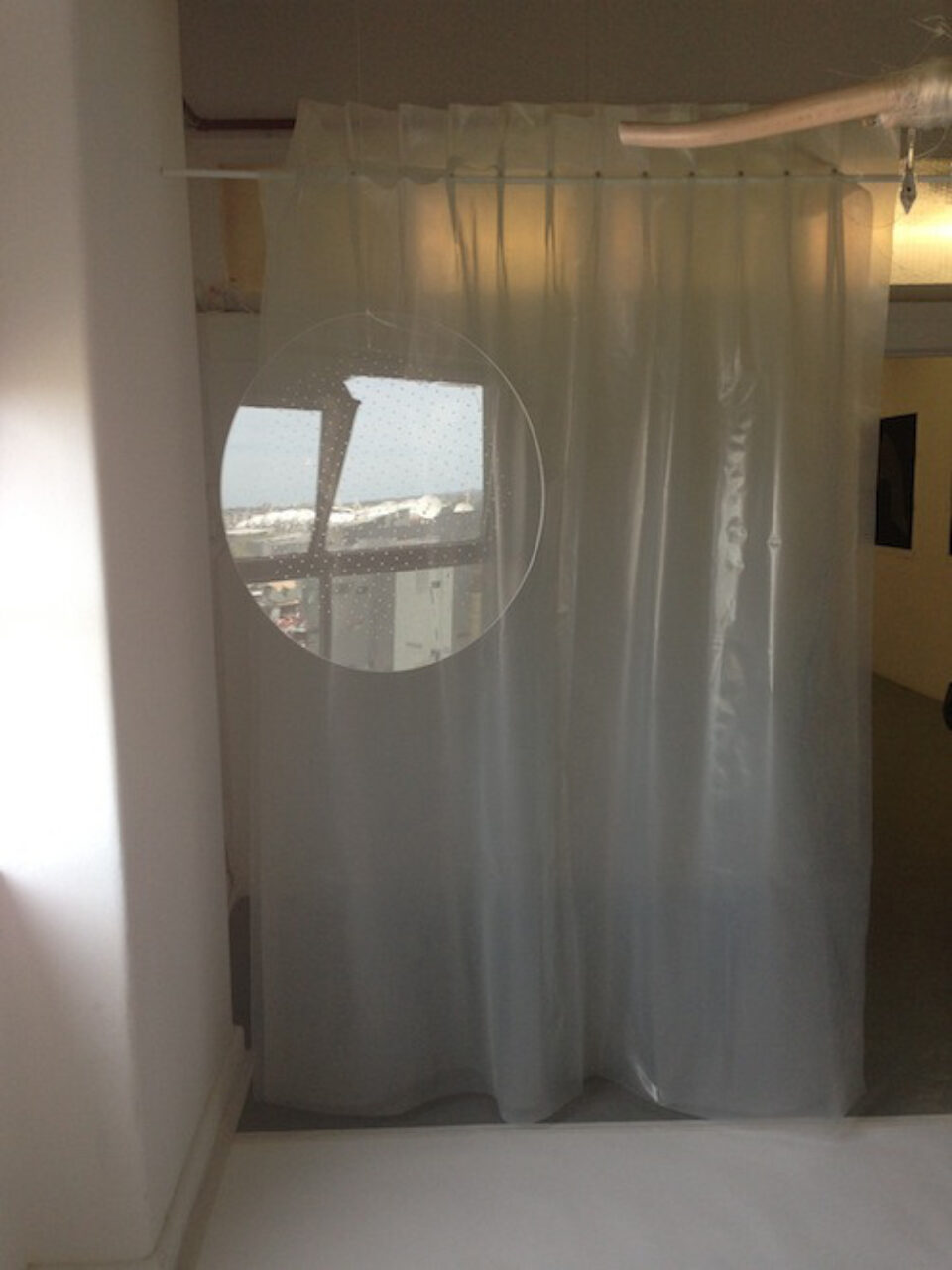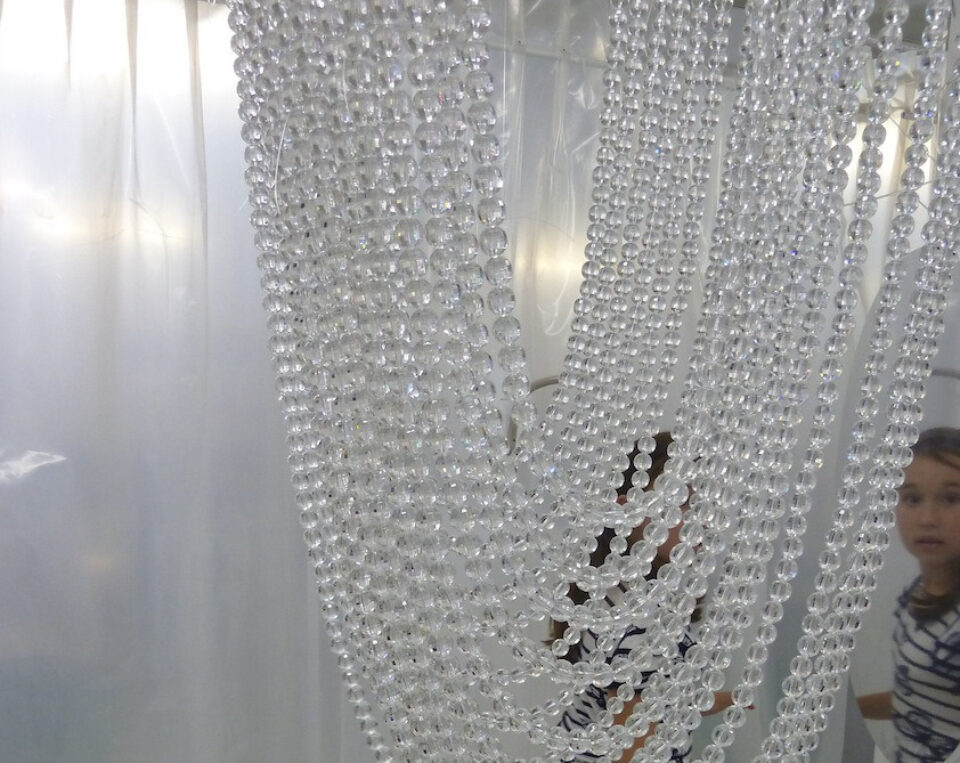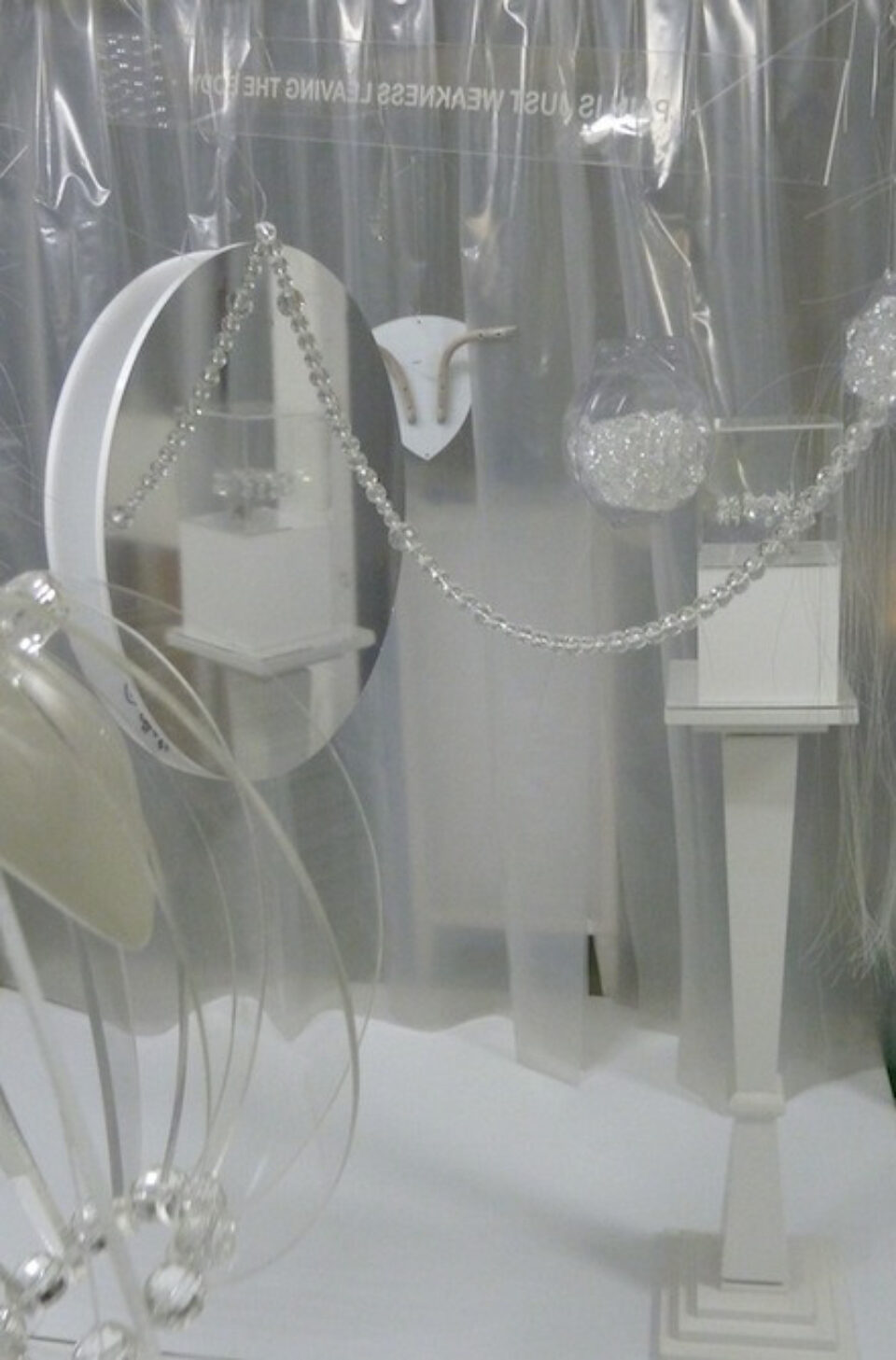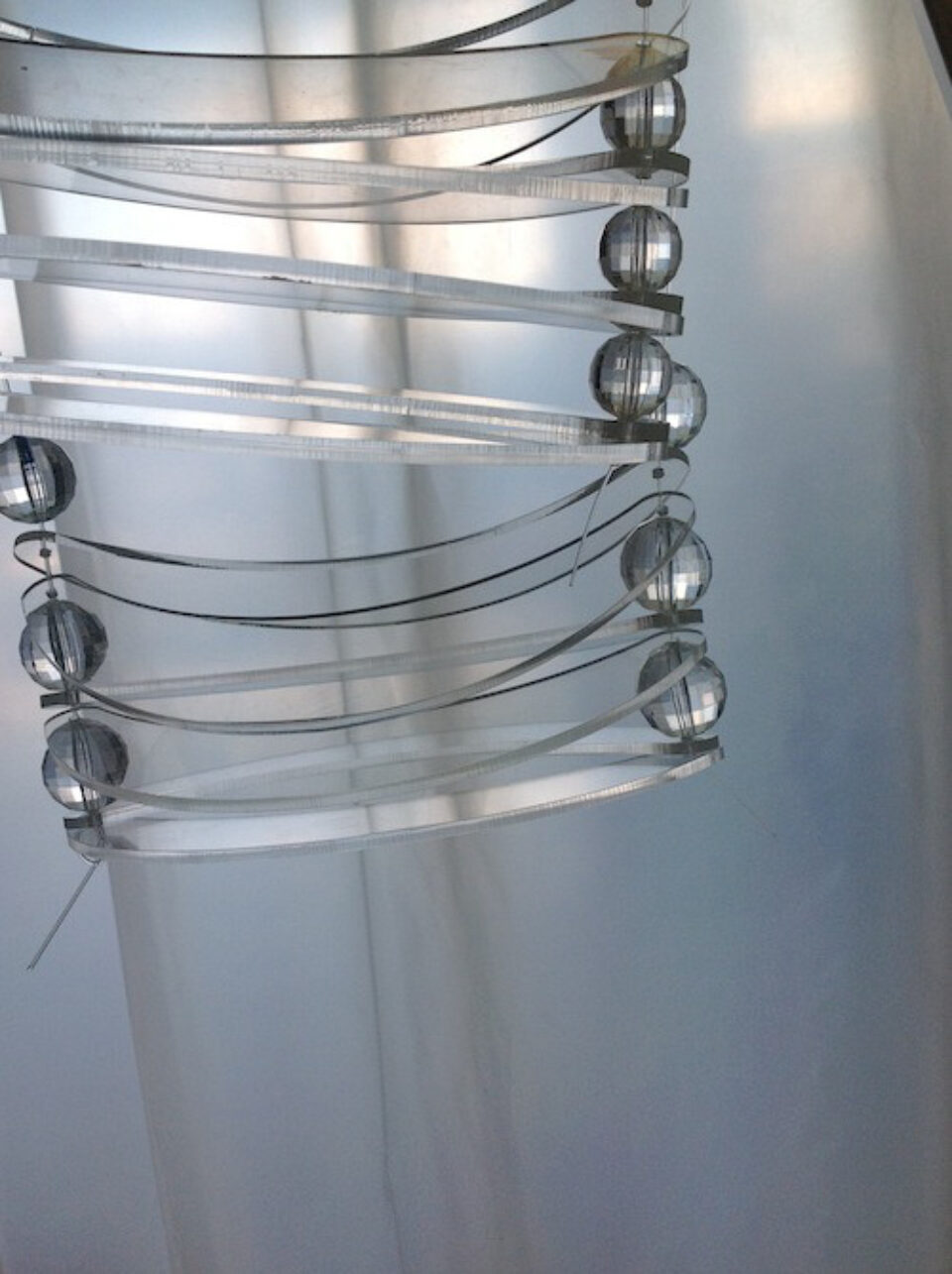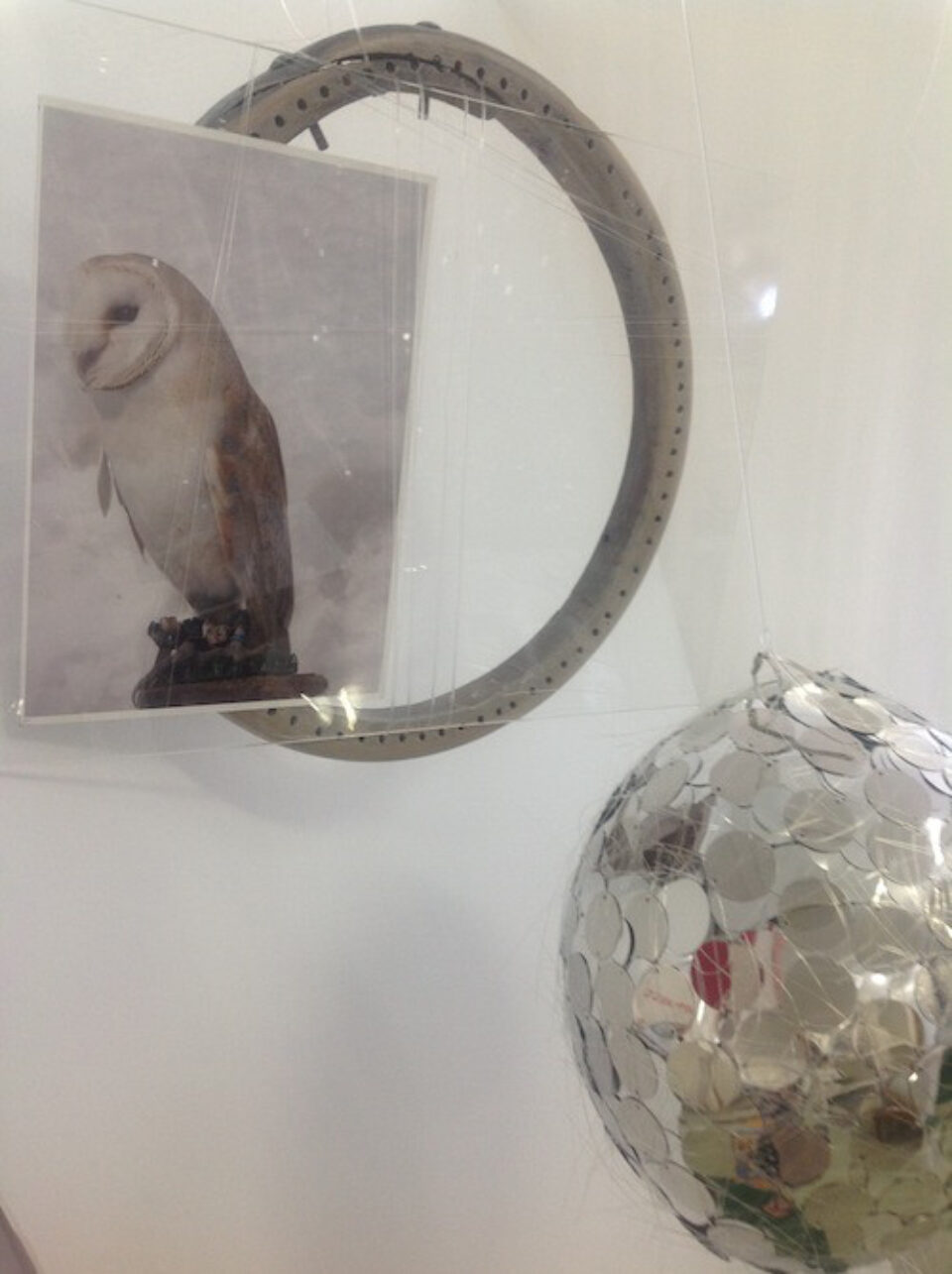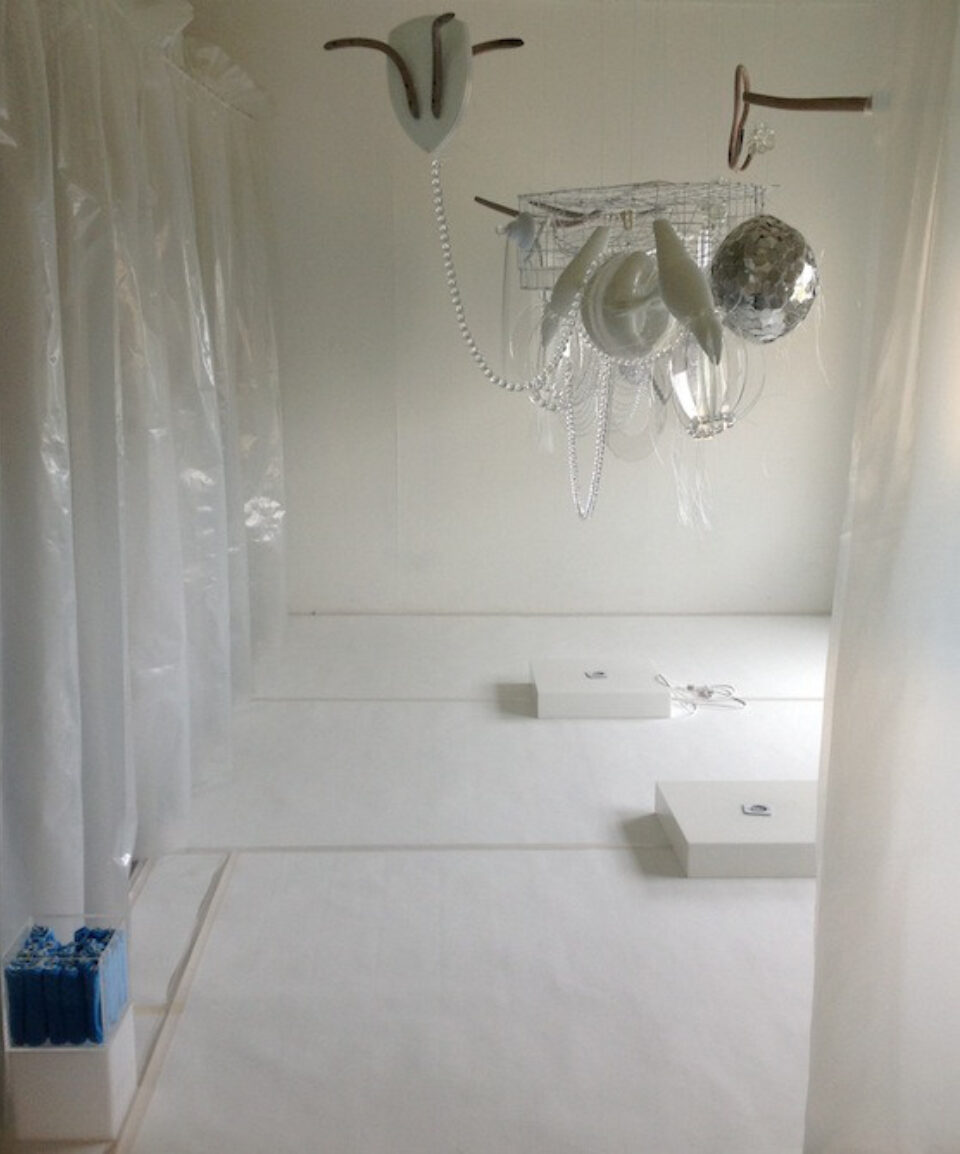 ---